CECL Express is a turnkey, cloud-based solution, designed to provide banks and credit unions with optimized results and reporting that fully meet the 'Current Expected Credit Loss' accounting standards.

CECL represents a major change in what is expected from financial institutions in their reporting of, and provisioning against potential credit losses.

Smaller financial institutions are expected to implement forward-looking credit models to estimate losses they may experience.

Selecting inappropriate 'Expected Credit Loss' (ECL) models will create a need to hold far more capital than is required, directly causing a loss of Profit and Loss (P&L). Data used within these models must also be reported for audit purposes.

January 2023 will see the first official reporting period for the beginning of CECL. Banks and credit unions must have a framework in place, which is fully tested and reports results based on that data. In practice, this means selecting, implementing, and testing the system in the first half of 2022.

For Finastra core systems, the integration has already been built. For customers with these systems, their CECL results are ready to be calculated and reported.
About GreenPoint Financial
GreenPoint Financial is a division of GreenPoint Global, which provides software-enabled services, content, process and technology services, to financial institutions and related industry segments.
GreenPoint is partnering with Finastra across multiple technology and services platforms.
Founded in 2006, GreenPoint has grown to over 500 employees with a global footprint. Our production and management teams are in the U.S, India and Israel with access to subject matter experts.
GreenPoint has a stable client base that ranges from small and medium-sized organizations to Fortune 1000 companies worldwide. We serve our clients through our deep resource pool of subject matter experts and process specialists across several domains.
TUV Nord has certified us for the highest standards of ISO 9001:2015 (Quality management), ISO 27001:2013 (Information Security), ISO 27701;2019 (Data Privacy), ISO 27017:2015 (Cloud Security), ISO 27018:2019 (PII Protections) and also we are compliant for System and Organization Controls i.e. SOC 1, SOC 2 for our internal controls over financial reporting.
GreenPoint is owned by its founders and principals and is debt free.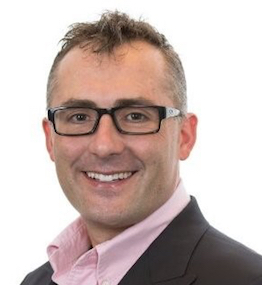 Marcus Cree
MANAGING DIRECTOR AND HEAD OF FINANCIAL TECHNOLOGY AND SERVICES
Marcus has spent 25 years in financial risk management, working on both the buy and sell side of the industry. He has also worked on risk management projects in over 50 countries, gaining a unique perspective on the nuances and differences across regulatory regimes around the world.
As Managing Director, Marcus heads GreenPoint Financial Technology and Services and has been central in the initial design of GreenPoint products in the loan book risk area, including CECL and sustainability risk. This follows his extensive experience in the Finastra Risk Practice and as US Head of Risk Solutions for FIS. Marcus has also been a prolific conference speaker and writer on risk management, principally market, credit and liquidity risk. More recently, he has written and published papers on sustainability and green finance.
Marcus graduated from Leicester University in the UK, after studying Pure Mathematics, Phycology and Astronomy. Since graduation, Marcus has continually gained risk specific qualifications including the FRM (GARP's Financial Risk Manager) and the SCR (GARP's Sustainability and Climate Risk). Marcus's latest academic initiative is creating and teaching a course on Green Finance and Risk Management at NYU Tandon School of Engineering.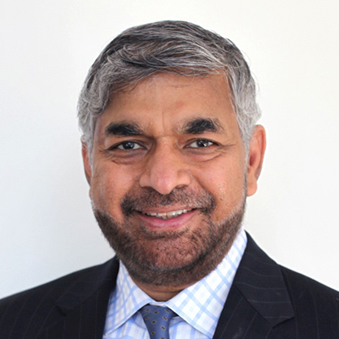 Sanjay Sharma, PhD​
FOUNDER AND CHAIRMAN​
Sanjay provides strategic and tactical guidance to GreenPoint senior management and serves as client ombudsman. His career in the financial services industry spans three decades during which he has held investment banking and C-level risk management positions at Royal Bank of Canada (RBC) Goldman Sachs, Merrill Lynch, Citigroup, Moody's, and Natixis. Sanjay is the author of "Risk Transparency" (Risk Books, 2013), Data Privacy and GDPR Handbook (Wiley, 2019), and co-author of "The Fundamental Review of Trading Book (or FRTB) – Impact and Implementation" (Risk Books, 2018).
Sanjay was the Founding Director of the RBC/Hass Fellowship Program at the University of California at Berkeley and has served as an advisor and a member of the Board of Directors of UPS Capital (a Division of UPS). He has also served on the Global Board of Directors for Professional Risk International Association (PRMIA).
Sanjay holds a PhD in Finance and International Business from New York University and an MBA from the Wharton School of Business and has undergraduate degrees in Physics and Marine Engineering. As well as being a regular speaker at conferences, Sanjay actively teaches postgraduate level courses in business and quantitative finance at EDHEC (NICE, France), Fordham, and Columbia Universities.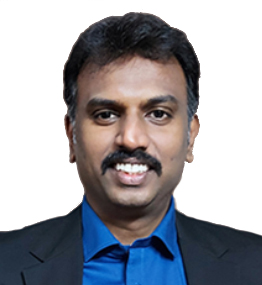 Mothiram K
Delivery Head - TCM
Mothiram heads TCM, Core Banking and Fusion Risk projects and products at GreenPoint.
He is tasked with the growth and management of product development and project delivery teams globally comprising talented, energetic, and experienced professionals. He also holds the responsibility of collaborating with existing delivery teams in the US and India. He co-leads GreenPoint's deployment of managed services.
Mothi has over 15 years of experience in enterprise financial technology platforms – most recently as an Expert Consultant with Finastra GD where he was instrumental in implementing Kondor and Fusion Risk projects for clients across EMEA, UK, and ASIA. He has extensive experience in Integrating Multiple Finastra Products using Fusion Fabric. He implemented integrated solutions in top tier banks across the globe and co-ordinates with cross product teams for implementing limits, risk products, IT solutions for banks. He also produced capacity design and plan and discussed the capability of IT's infrastructure to meet the performance and capacity requirements of the business. Previously, he had led a team at Finastra, managing the Summit product support team in Bangalore from 2011 to 2018 that serviced clients globally. During the stint in Finastra, Mothi also mentored the Development team for Danske and provided expertise in areas that includeded (toolkit, MUST, STP, Reports and Upgradation). Before joining Finastra, Mothiram was at Fidelity Investments and HCL Technologies.
Mothi holds a B.Sc. in Chemistry from Madras University (Loyola College), a Master's in MSC IT, and several other certifications, including ITIL.
He is a passionate cricketer and has led many corporate teams. He is actively involved in CSR activities including RangeDe and other non-profit organizations. He also initiated Mi-Pure – a food-waste reduction project initiated by Finastra in Bangalore.
Mothi lives with his family in Bangalore.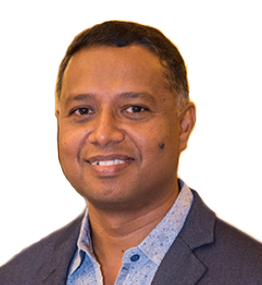 Maraimani Chakkaravarthy
Delivery Head - GreenPoint Summit
Maraimani Chakkaravarthy is Delivery Head for Summit Practice at GreenPoint Global. Marai is responsible for the delivery of our current and forthcoming projects and collaborates with our existing delivery teams in the US and India. He is initially tasked to grow our Summit team globally with talented, energetic, and experienced professionals.
Marai has over 25 years of experience in enterprise financial technology and software – most recently as Asst. Vice President at Deutsche Bank in Singapore where he oversaw Summit across six instances and 16 countries in APAC. He led a team of 40 professionals including offshore teams and was instrumental in creating frameworks to manage multiple clearing markets including Singapore, Hong Kong, Korea, Japan, and China. During his tenure at Deutsche Bank, he also oversaw several Summit upgrades and created test automation frameworks. He led the development of an APAC-wide P&L consolidation automation for Deutsche Bank that combined data feeds from Summit, Spider, Kondor, and other systems. Before joining Deutsche Bank, Marai was at HCL Technologies in Singapore for eight years as Summit Project Manager.
Marai holds a B.Sc. in Physics from the University of Madras, a Diploma in Computer Science, and several other certifications, including Oracle and Project Management. Marai is an avid farmer and is passionate about bringing technology applications to farmers in rural India. He has been instrumental in creating a technology platform to assist farmers in selling their products online. He serves on the Board of Directors of Netkathir Technologies – a technology-based education provider. Marai has been a member of the Rotary Organization and actively participates in several local community efforts.
He lives in Pondicherry in Southern India with his family.
Projects Worked:
RFR/OIS Implementations
Summit Upgrades starting from 2.6 to 6.3
Clearing projects across multiple exchanges incl. SGX, LCH, AUX, etc.
Developed Accounting module for Fixed Income
Developed Summit payments and accounting system for DB APAC
Developed P&L Consolidation for BAC, DB Singapore